Airship Solutions manufacture and operate Airships/Blimps at events.  At outdoor events we are not restricted to the size of the blimp we fly.  Larger blimps have very large turning radius which is larger than many stadiums.  We discuss your requirements and determine the best style of Airship for your event.  Petrol/Gas powered blimps have long endurance, but will be louder in the sky.  You might have requirment for broadcast camera, or simply aerial photos.
Although bigger Airships are better to fly, they are more expensive to inflate, and can have logistical challenges for onsite storage.  We have operated at thousands of events, flying at Football, Rugby, Soccer, Tennis, Motor Racing, Horse Racing, Bicycle Racing, Music Festivals, Outdoor/Indoor Tradeshows, Golf, Surfing, Carinvals, Boxing, Basketball, Netball, Festivals and Exhibitions.
We liaise with the event organisers, to provide the public liability insurances, SWMS, Risk Assessments, and local regulations around operating the Airships.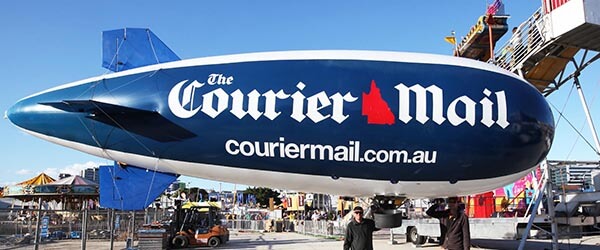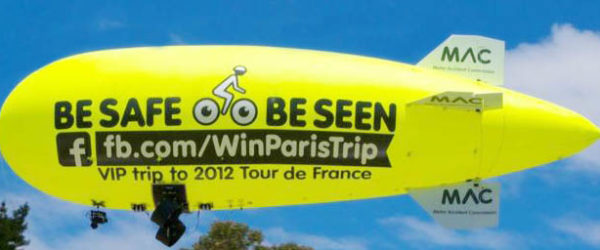 The Airships  are one of the most powerful, cost effective, ways to promote products or brand at any event. They are dynamic, they move in front of and over crowds, attracting and holding peoples attention.
Our airships are unmanned, and a controlled by a number of skilled staff on the ground. We can safely fly the airships almost anywhere with the right conditions, and have combined thousands of hours experience operating at very diverse locations on all continents.
If you require a turnkey solution for your company or customer on any continent, we can provide a cost effective solution.
All of our airships have the potential to be internally illuminated and carry a still camera or a stabilised filming camera.
We can custom design release mechanisms for other promotional opportunities, including the dropping of advertising material, such as gift vouchers and other items, which will further excite and involve your target audience.
We can fly flags beneath the blimps, broadcast sound or music, or develop a unique idea you might have to operate from the blimp. We can also operate multiple airships from a location to double your presence.
Airship Solutions maintains public liability insurance and an Air Operators Certificate (AOC) to operate it's unmanned airships almost anywhere. If you have a unique event in mind CONTACT US to find how we can ensure your presence is felt.